Our commitment to families
When you choose Chuck E. Cheese for family fun, you can also feel good knowing that we are taking your family's health and safety seriously. Through our partnerships and proprietary programs, you can enjoy worry-free fun as your family makes new memories together.
Clean Fun with Ecolab
Chuck E. Cheese is proud to be a part of the Ecolab Science Certified™ Program. As part of our continued commitment to helping keep our guests and employees safe and building on the already high operational standards at our fun centers, we have earned the Ecolab Science Certified seal.
Ecolab is a global leader in cleaning and disinfection with decades of expertise in the science of cleaning and hygiene. Through our partnership and our strong commitment to a higher level of cleanliness, our guests can count on having a safe and clean experience when they visit their local Chuck E. Cheese. You will see this seal displayed in our fun centers across the U.S.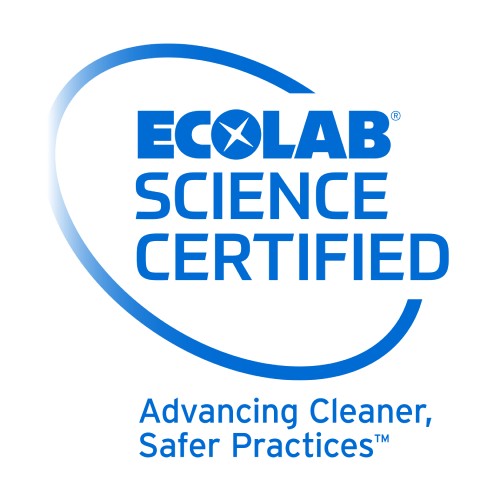 reducing the risk of exposure to viruses is our top priority
The Ecolab Science Certified program helps deliver a high standard of cleanliness through four key elements:
Create clean through hospital disinfecting products approved by the applicable regulatory authorities for use during the COVID-19 pandemic, as well as food-contact sanitizers and cleaning products, and elevated hygiene standards and protocols informed by the U.S. Centers for Disease Control and Prevention (CDC) guidelines
Check clean through detailed public health and food safety training and periodic auditing to determine whether procedures are being followed
See clean in action through front-of-house cleaning and disinfecting procedures and signage
Believe clean through a visible sign of assurance with the Ecolab Science Certified seal
Other safe & clean measures:
*Face coverings are welcomed, but not required. However, if face coverings are required by local laws, you must wear a face covering during your visit.
Play Safely With Kid Check®
Our Kid Check® system gives your kids the freedom to run and play, worry-free. Here's how it works. You and your child will each receive an invisible, matching stamp upon entry, and when you leave, you'll show that same stamp. This ensures that everybody who comes together, leaves together!
The Chuck E. Cheese Kid Check program also uses cameras to continuously record visual images, but it is not a surveillance system. Our Kid Check program is not a substitute for adult supervision. Parents or guardians must supervise their children while visiting Chuck E. Cheese.