Arcade gaming
With nearly 500 locations, Chuck E. Cheese is the largest kids arcade in the world, providing a fun and safe place where families can make life-long memories for generations.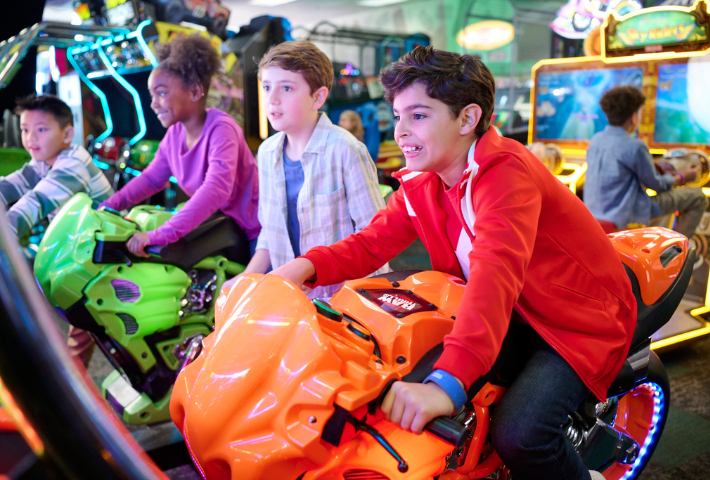 Kid Games
Fun games and family fun are what we are all about. With games for 2 year olds, to games for teenagers, we have the fun games that will be sure to bring a smile to kids of all ages.
Games for Family
We have fun games to play for the whole family! Don't sweat the weather with indoor play with multiple games including interactive dance floor! Enjoy fun family games as you try to score the highest and win arcade prizes.
Arcade Near Me
Unbeatable value and game play experience includes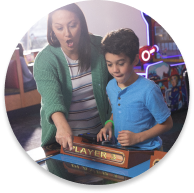 Console Games
Kids (and parents!) of all ages will love our interactive games.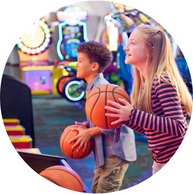 Basketball Arcade Games
Play like the pro you were born to be, and shoot those hoops!
Birthday Party Games
Exclusive for the birthday VIP, take a trip in our Ticket Blaster experience the day of your kids birthday party.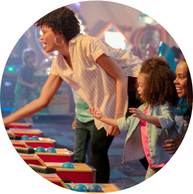 Alley Bowling
How high can you score? After a little practice with our stand-up arcade games, you'll be on a roll in no time!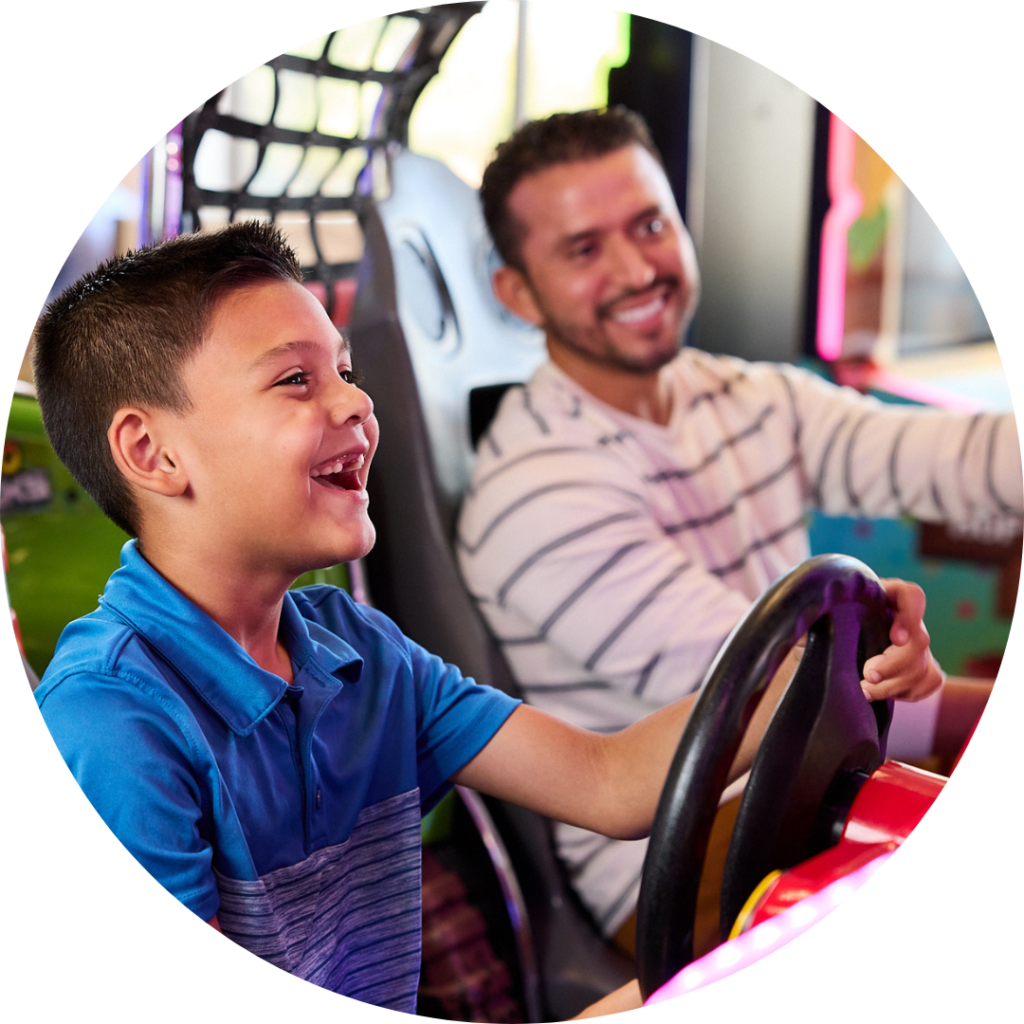 Racing Games
On your mark, get set, RACE to the finish line to be crowned the winner!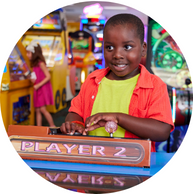 Puzzle Games
Unleash your inner puzzle master and solve.
Toddler Games
Toddler-friendly arcade games for little ones, combining entertainment and early learning at its best!
Classic Arcade Games
Level up your fun with a variety of arcade games for all ages.
Arcade Prizes
Win E-Tickets for prizes! When you play games, E-Tickets are automatically saved on your Play Pass® or Play Band that are redeemable for awesome prizes at our Gift Shop and select among 150 prizes.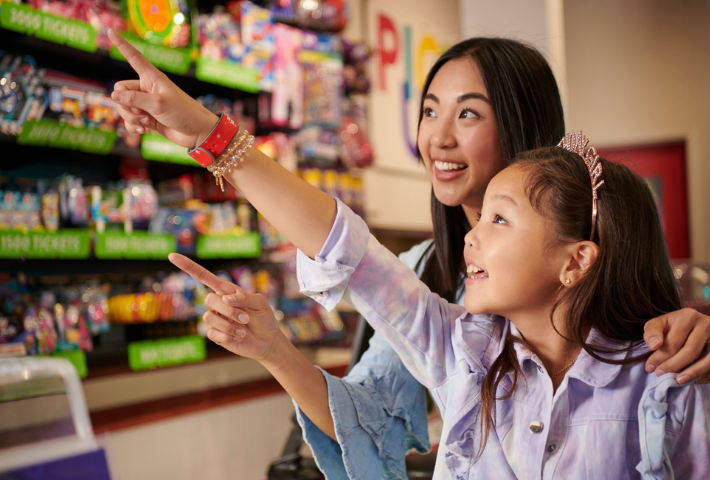 All You Can Play
Plan your visit and budget with All You Can Play. Select the amount of game play time, ranging from 30-120 minutes, and play as many games as you want within that time. With up to 50 game plays per hour, the fun goes on and on.
Play Pass
Grab Chuck E.'s Play Pass® or Play Band for non-stop fun! Load them with All You Can Play time or Play Points, and simply tap for a more touchless experience. Both are easily reloadable, making it easy for your kid to play and keep track of their game play and E-Tickets.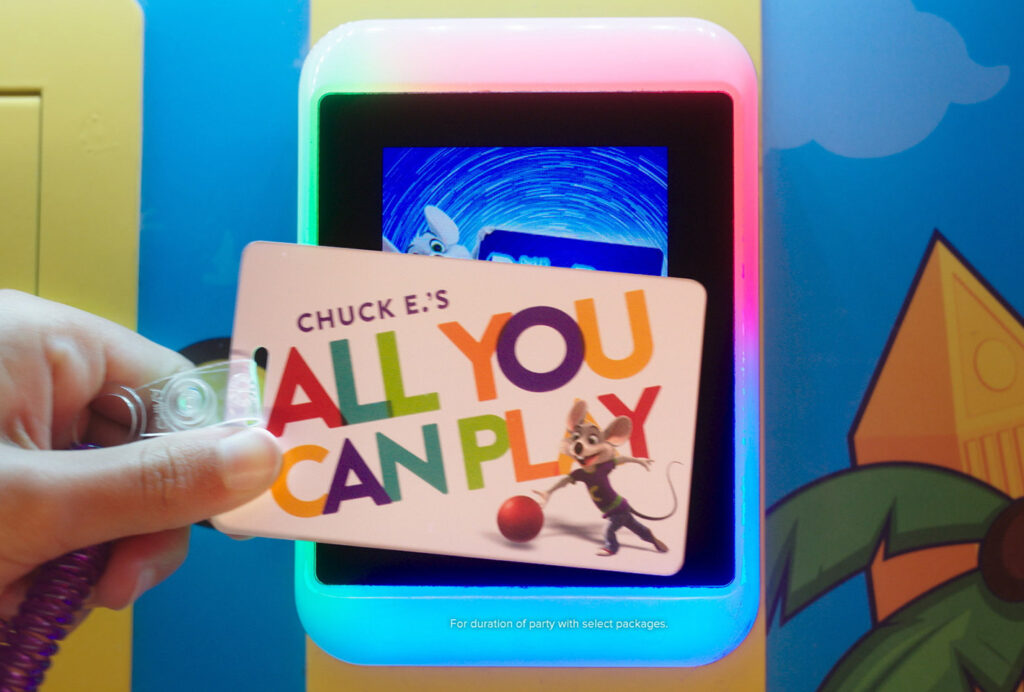 Three Ways To Activate Your Play
Each option includes 3 Play Points or Minutes – your choice!
$1 Chuck E.'s Play Pass® only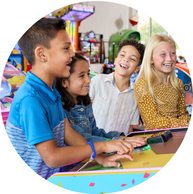 $3 Chuck E.'s Play Pass® card with coil wrist band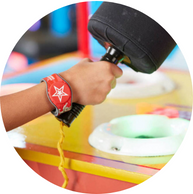 $5 Rechargeable Play Band
Looking for something else?
Book A Kids Birthday Party
Let's party! Select from our Super, Mega or Ultimate Fun kids birthday party packages and let your Birthday Star shine on their special day.
Coupons
Check out local coupons for your nearest fun center to save on pizza AND game play!
Pizza Restaurant
What's better than arcade games and pizza? We're more than just games! Try our fresh-made hot and cheesy pizza in a family restaurant near you!