tap to start playing
Chuck E.'s Play Pass® and Play Bands offer a more touchless experience and are easily reloadable with time or points. One tap, and it's game on!
Buy Chuck E.'s Play Pass® Or Play Band
Try our lightweight, reusable, reloadable Play Pass or Play Band. Simply load them and tap to play!
ADD TIME & POINTS
Chuck E.'s Play Passes and Play Bands keep the fun going! Simply reload your card with time or points in store.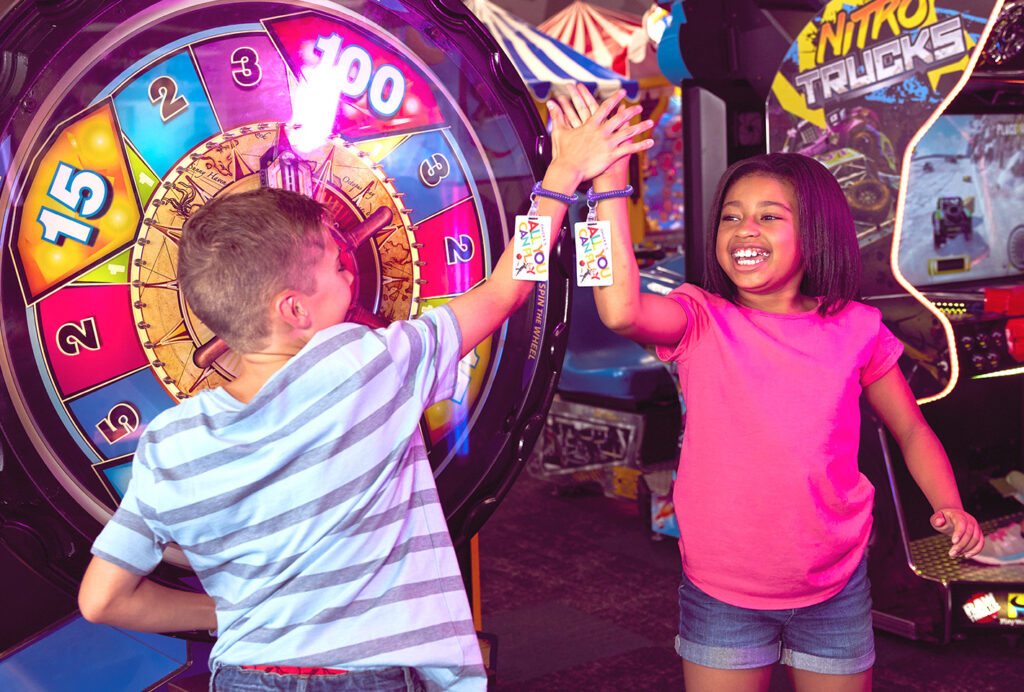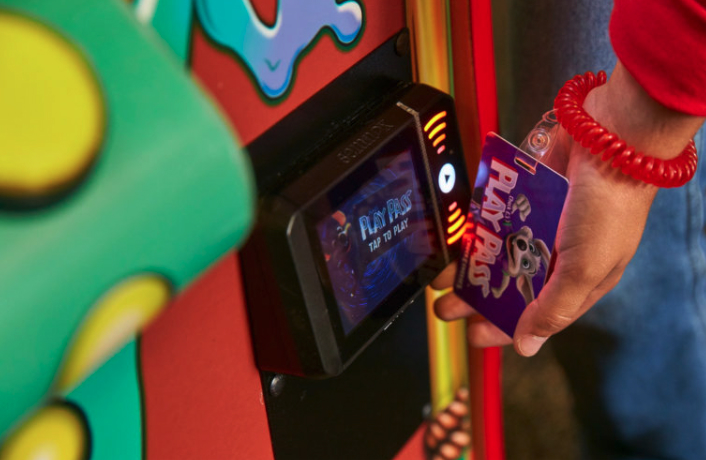 IT'S GAME TIME
Once you've loaded Chuck E.'s Play Pass® or Play Band, just tap to play! Tapping is easy, clean, and fast, making game time that much better.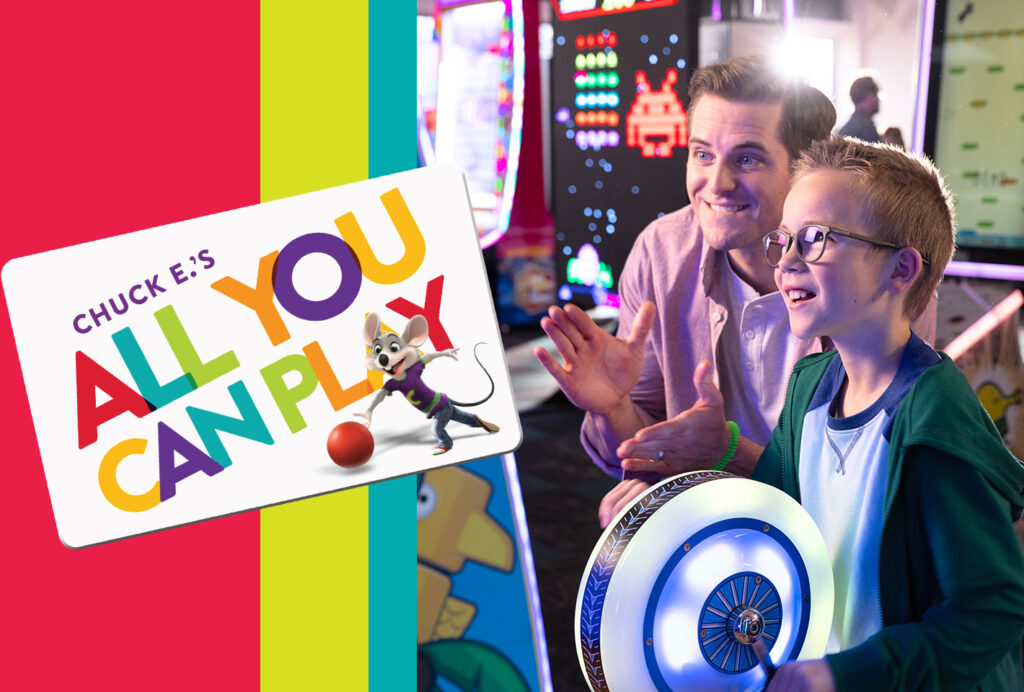 All You Can Play
The easiest way to play! You pick the time, we provide the fun with 70 games per location.