Kids love getting presents! Picking out a gift for a kid, on the other hand, can be a little tricky. What are kids into nowadays? What gifts are age-appropriate? Let Chuck E. Cheese make it easy for you with a gift certificate! If you're buying for a kid under age 12, a Chuck E. Cheese gift card is guaranteed to deliver big smiles.
Chuck E. Cheese gift cards never expire, and they're redeemable for anything sold at our fun centers: food, game play, and all the excitement that comes with a visit. You're gifting the entire Chuck E. Cheese experience, from the game room to the prize counter to the dance floor – all the NEW fun that's happening at Chuck E. Cheese. Use them whenever you want, and check your balance easily on our website.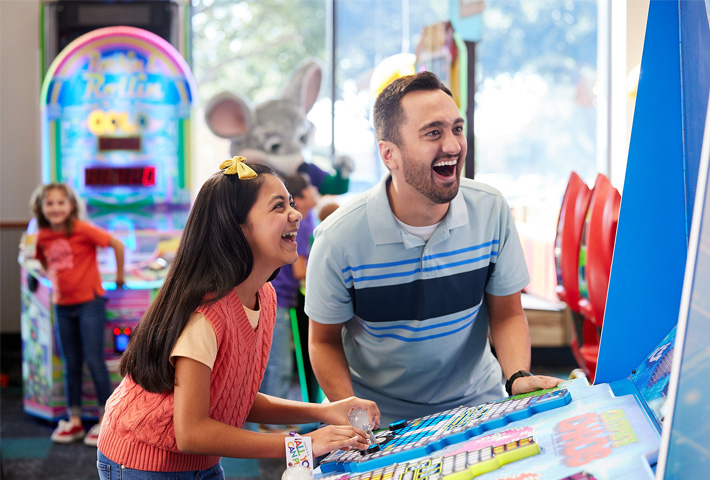 GIFT CARDS FOR ALL OCCASIONS
Gift cards for kids make great birthday presents. Kids of any age can use Chuck E. Cheese gift certificates to celebrate on their big day or wait 'til another day and play whenever they like. Gift cards can also be used to pay for birthday parties booked through our website. Learn more about birthday parties at Chuck E. Cheese.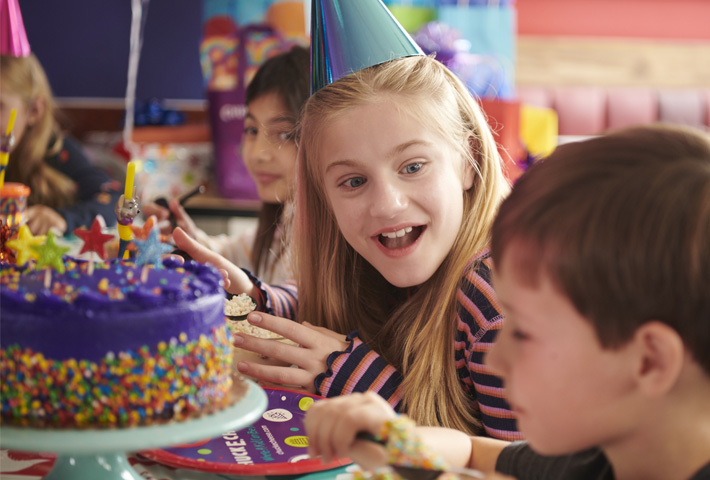 Don't limit yourself to birthday gift cards – Chuck E. Cheese gift cards make great gifts for holidays, too! Christmas, Hanukkah, Kwanzaa, Valentine's Day, Easter, Eid, Lunar New Year, and other holidays are perfect times to share the fun of Chuck E. Cheese. Christmas gift cards make especially fantastic stocking stuffers. Keep an eye out for special gift card offers around Black Friday – you might be able to score a special deal. Check here to see any current deals or offers.
Know a family that likes pizza? Consider giving them a family gift card they can use on dinner any night of the week! Pizza gift cards can be used on delivery and takeout orders, too, making life a little easier on busy nights where cooking just isn't an option.
No matter the occasion, CEC gift cards are always a great idea. And you can jazz it up by wrapping it in fun ways. Keep it CEC themed: You could buy the recipient a Chuck E. Cheese collector cup (so they can get free drink refills anytime they visit CEC) and stick the gift card inside. Or, buy a prize from the prize counter to wrap with the gift card. Or, keep it simple and stick it in a greeting card. They'll love it no matter how you give it.
WHERE TO FIND THEM
Gift cards can be purchased on the Chuck E. Cheese website or at any Chuck E. Cheese fun center.
Find all the information you need about gift cards on our website. Details on how to redeem kids' gift cards, how to check your balance, where to buy them, and more can all be found on our gift card page.